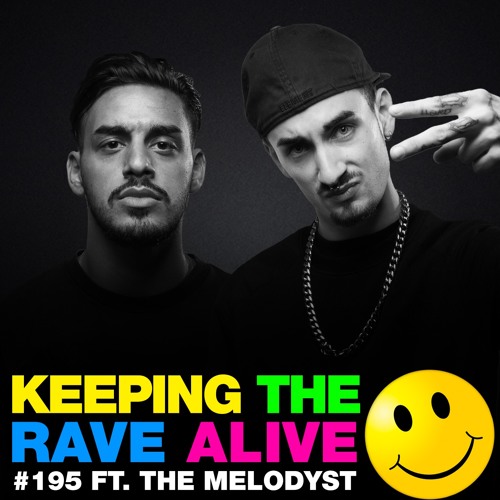 A festive and fun approach to the show this week with Christmas hardcore hits flowing as readily as the mulled wine in the studio! Kutski is joined this week by hardcore duo The Melodyst to keep the good times rolling!!
Tracklist "Keeping The Rave Alive Episode 195 feat. The Melodyst":
Acti & Zeta - Malefico Natale
Alex Kidd & Energy Syndicate - Rave Party
Dr Rude - Apocalypse
Frontliner - Beam Me Into Space (Envine Remix)
Adrenalize - All The Memories
Does It Sound Good At 170?
Zatox & Max Enforcer - In Must Be
Hardest Record In The World
Faces Of Humanity - Frosty The Snowman
Mark Breeze - Be Alone
Scott Brown - Pump Your Fist
Sample Mania
Foo Fighters - The Pretender
Tommyknocker - Never Surrender
The Melodyst Guest Mix
THE MELODYST - RAVELOUSION
THE MELODYST - REJECT
THE MELODYST - BREAKDOWN #TIH
THE MELODYST - BLACK MIRROR
THE MELODYST - DRUNK & HIGH #TIH
RADIOKILLAH - WAR & GLORY (THE MELODYST RMX)
THE MELODYST - CLINT (KEEP ON FLYING EDIT)
THE MELODYST - PERSONAL DEMON
THE MELODYST - COCAINE SOUNDTRACK
Final Vinyl
R.T.S. - Merry X-Mess
KTRA Episode 194 feat. Tieum
Слушать, скачать Episode 195 feat. The Melodyst мп3
Listen, download Episode 195 feat. The Melodyst mp3