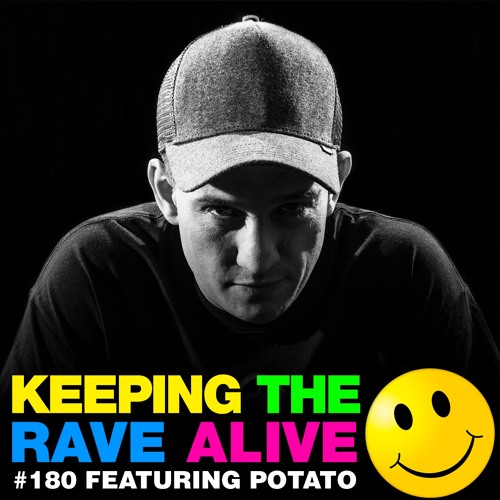 Freestyle is the order of the day this week as Kutski mashes his way through 360 degrees of the harder styles of dance music from house to hardcore and fast rising Dutch DJ Potato joins in for a guest mix of ravey beats!
Tracklist "KTRA Episode 180 feat. Potato":
Mercer - Encore
Lowriderz - Get Low
Playboyz - Illusions
Bryn Liedi ft. Shy Sharity - Brace Yourself (James Bayliss & Aterial Remix)
Da Tweekaz - Get Down
Does It Sound Good At 170?
Crypsis - Strike
The Hardest Record In the World
Mad Dog - Not My Tempo
Cheynsaw - PLVRNT
Technoboy, Kutski & Tuneboy - Sucksess
Sample Mania
Pablo Francisco - Ecstasy at a Techno Club
Activator - E
DJ Potato Guest Mix
Potato & Luna - Blender
Potato - Rockin'
Potato - Shade
Pat B Meets Nowaxx & Potato - Pressure
Potato - Moving To The Beat
Potato - Supernatural
Potato - Bring The Noize
Potato - Afterparty
Potato & Vince - Young Birds
Lenny Dee & Darkraver Toda Rythm (Potato meets Norman & Darkraver Remix)
Potato - Mashed Potatoes 02
Final Vinyl
Hixxy & Sharkey - Toy Town (Vinylgroover Remix)
KTRA Episode 179 feat. Unexist
Listen, download KTRA Episode 180 feat. Potato mp3